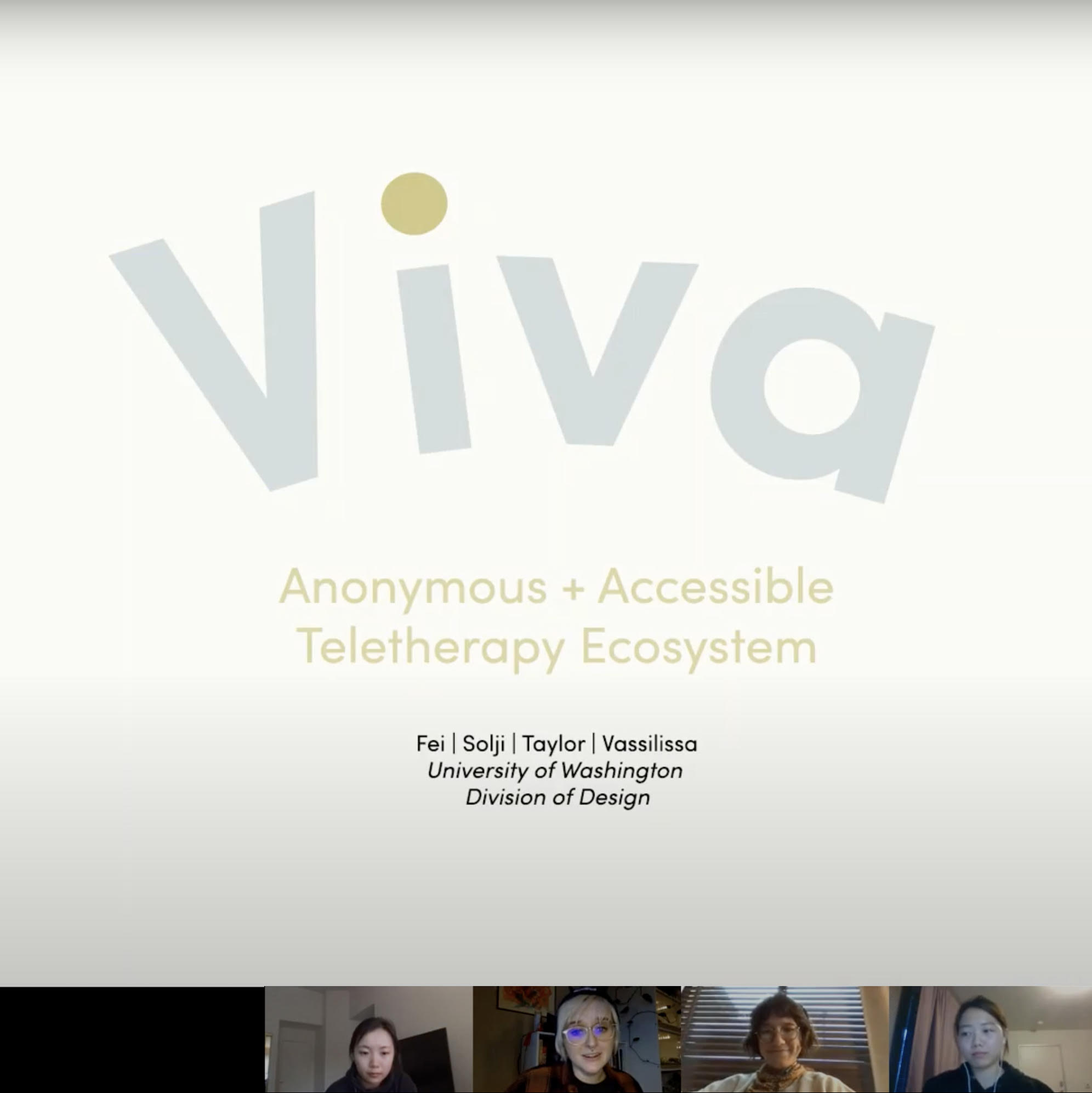 October 2020: Microsoft Design Expo, "Designing for a Healthier Future"
Viva: Anonymous + Accessible Teletherapy
is a mental healthcare ecosystem that provides anonymous and remote therapy services for undocumented persons. This project was presented at the 2020 Microsoft Design Expo through the University of Washington.
Presenters included Taylor Miles Hopkins, Fei Shao, Solji Lee, and Vassilissa Semouchkina.
See project here.
2020-2021: Ongoing Thesis, "Tomorrow's Book: Artifacts in the Anthropocene"
Year-long thesis project including research, design production, and documentation for completion of the University of Washington Master of Design degree.
See the December 2020 Poster Show here.
May 2020: Boyer + Elizabeth Bole Gonzales Scholarship in Design University of Washington Division of Design award for design work, academic record, and scholastic achievements.

May 2019: Top Scholar Award
University of Washington School of Art + Art History + Design graduate recruitment award.