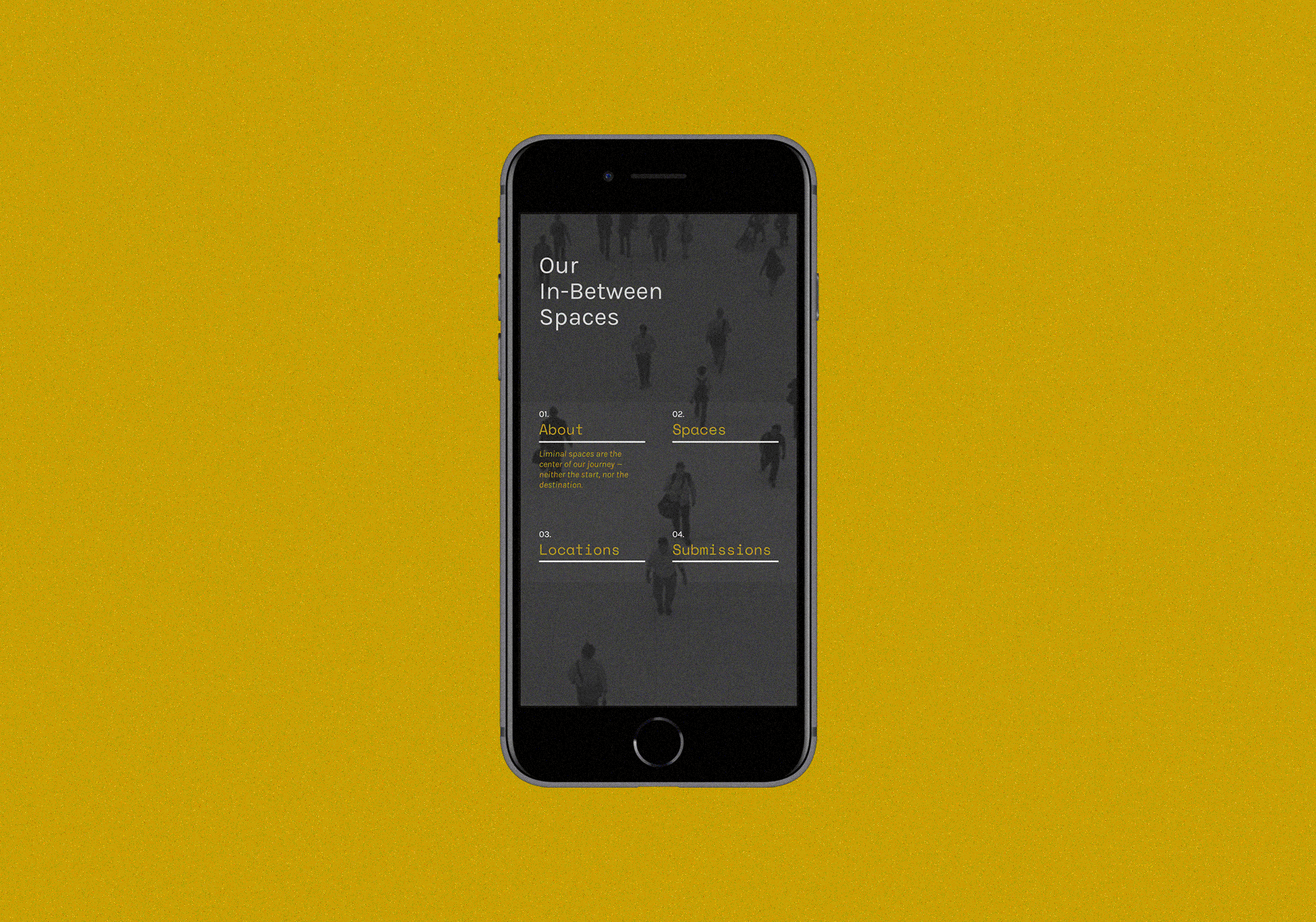 Our In-Between Spaces Publication

Design Research, Publication, User Interface, Visual Communication, Writing





ABOUT
This print + digital publication is a lexicon of liminal spaces — physical places of ambiguity that act as neither our start nor destination. Each format features spaces from around the world, including gas stations, airports, and waiting rooms. The publication aims to be a guide for the reader to reflect on their own personal liminal spaces and how to consider the meaning in them through the discomfort.



COLLABORATORS
Jayme Yen, Print Publication
Annabelle Gould, Digital Publication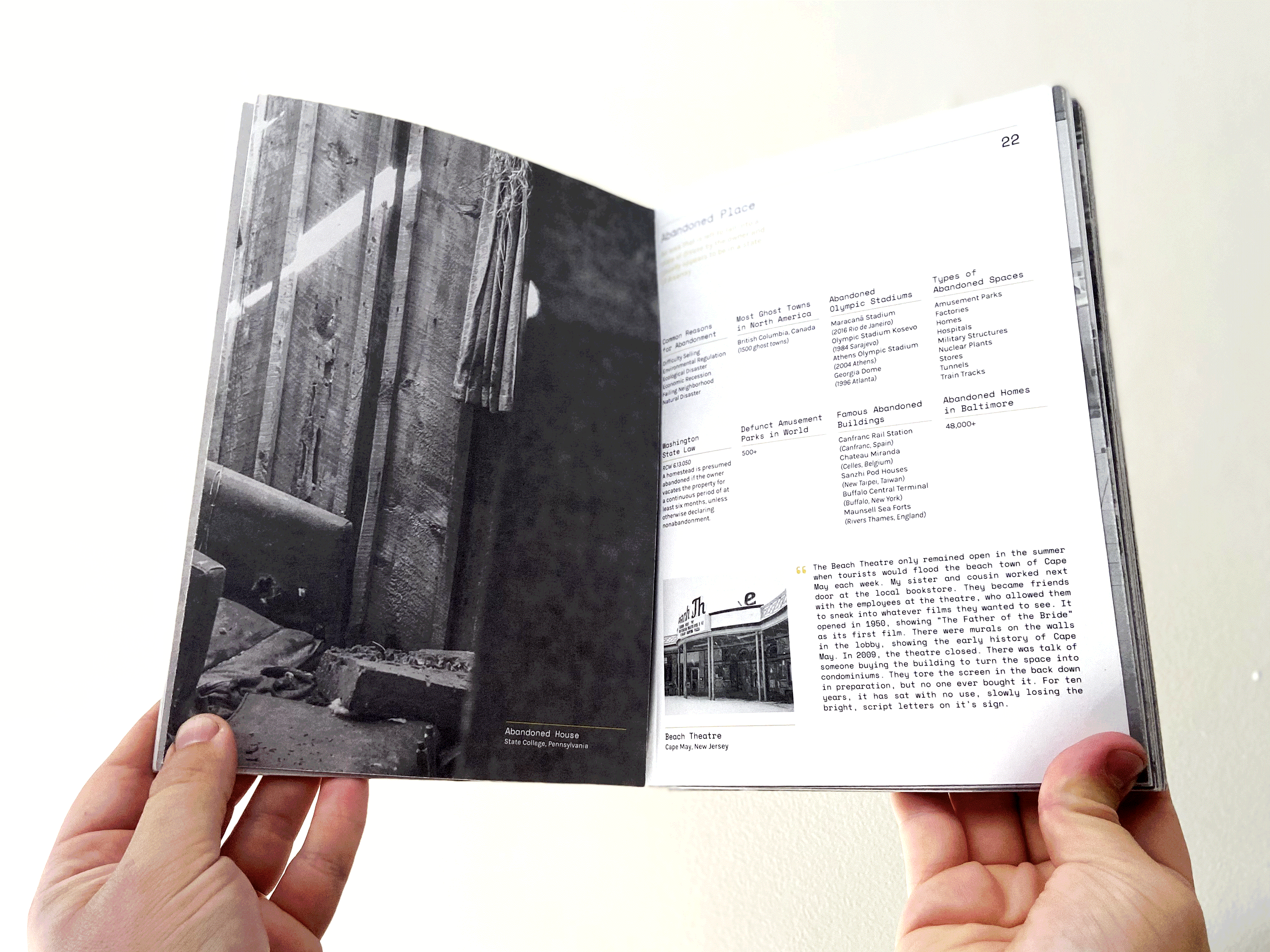 CONTENT
Pages provide factual data, history, and definitions about each featured liminal space. This information provides context for readers about seemingly mundane areas. A personal anecdote about a specific space was provided to show that these uneasy locations can be tied to strong memories and often become meaningful.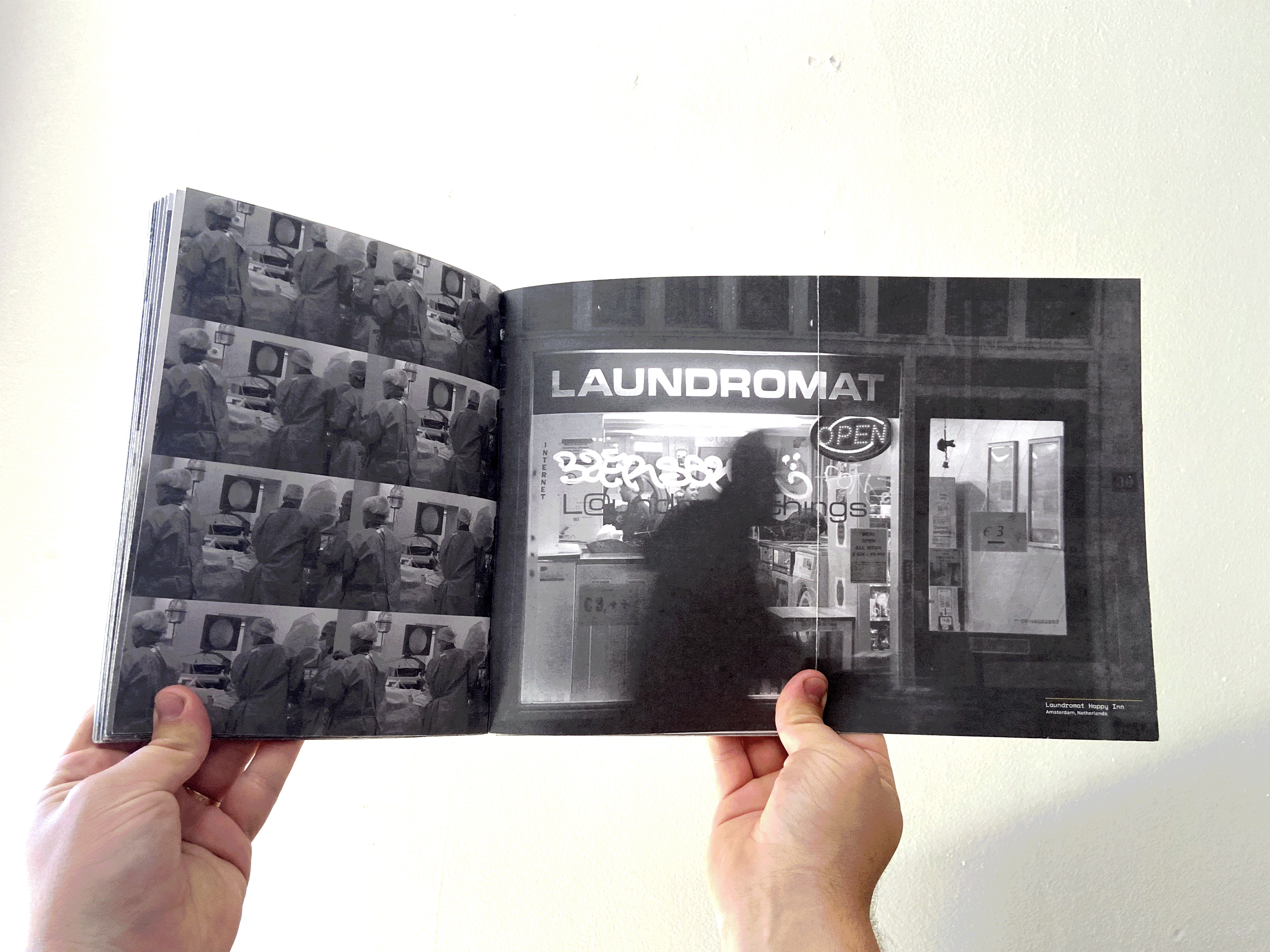 COMMUNICATING LIMINALITY
The use of vellum on the airy introductory pages adds a sense of movement by forcing the reader to flip through pages quickly. The vellum partially obscures the next page, showing the path of the ongoing journey but making the details of the destination unclear.

Timelapse pages show how time often feels as if it slows in a state of liminality. While time moves on, little about the physical space changes outside of the characters moving in and out of the area.

Introductory images are folded in half—the reader needs to flip the page in order to see the full image. When unfolded, the gatefolds hold interior data on one side and reveal the full image on the other.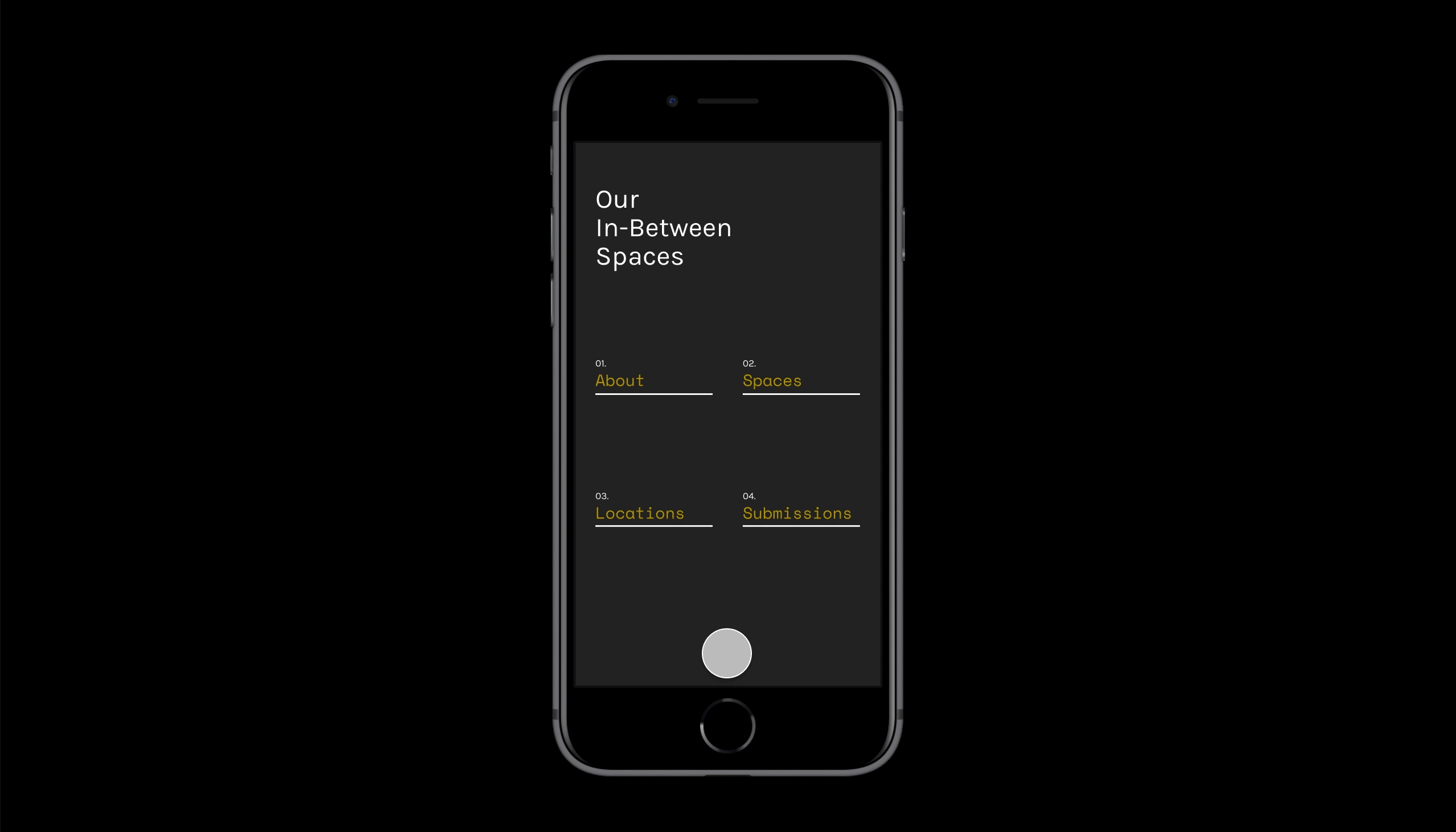 DIGITAL TRANSLATION
The digital format provides constant access to the content while also providing community and interactive aspects. In this way, readers will always be able to have a guide on the go, whether they have the physical book with them or not.

Our In-Between Spaces was originally translated from a printed work into a virtual system. Visual language, story structure, and usability had to be considered during the process of translation.

Timelapses along with fading images and text use interactive elements to present a sense of liminality within the publication.